- Collection -
Boîte à bijoux d'automne
ボワット ア ビジュー ドートンヌ
Illustrator
Misaki Kihara x Juliette et Justine
collaboration
Sold Out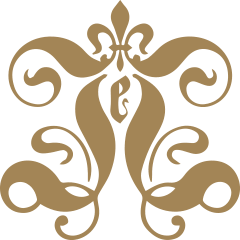 Illustrator Misaki Kihara x Juliette et Justine collaboration
"Autumn jewelry box depicting animals and plants that enjoy fruit"
Lop ears and ferrets enjoy abundant grains such as mushrooms and nuts.
Birds, insects, and sea creatures gathered along with the bouncy conversation.
The fantasy print of small animals and plants is like a glittering jewelry box.
Why don't you open the lid of the jewelry box and take a peek into their mysterious and cute world?
Detail
The chest has a feminine heart-shaped design,
and the wide shoulder straps wrap the shoulders softly.
The frills on the hem are removable,
and there are 3 ways with 2 frills, 1 frill, and no frills.
The dress is made of shanta fabric, which makes wrinkles less noticeable,
and the frills on the shoulder straps and hem are made of chiffon fabric.
Elegantly paired with a gorgeous blouse, casual elegance with knitwear,
rider's jacket and lace-up boots is also recommended.
Since the product is taken as a sample,
the color and specifications may differ slightly from the actual product due to monitor settings and other factors. Please note.
Official site renewal commemoration
About the special set
As a site renewal commemorative period
We will sell it as a set with socks recommended by JeJ staff.
The selling price will be the dress price + 3,500 yen (excluding tax).
About the resale notice
Customers with email addresses will be notified
by email when this item is available again.