- Collection -
Effondrement et rédemption
エフォンドルモン エ レデンプシオン
Collapse ,Falling and Redemption
Sold Out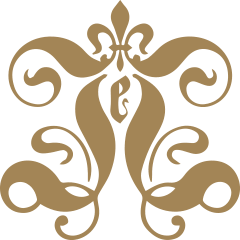 A tragedy recorded in the Old Testament,
Brought forth by the hero Samson,
A story of collapse and redemption.
Détail
Fearful crowds, falling rocks, Collapse,
Dramatic scenes depicted on the dress.
The trigger is Samson,
The tragic hero from the Old Testament.
Favored by God, a miraculous child,with bestowed power,
slaying the lion, triumphs in battle, A victorious warrior.
Les fringues
Though Betrayed and imprisoned,
He regains his strength.
By breaking the pillars,
He destroys the gathering place of his enemies.
In the midst of collapse, his people gained freedom,
His life ended in glory and liberation.

Style
Enhancing the dignity of the décolletage with a square cut.
The combination of gold chiffon ruffles and tulle overlaying ribbons,
gracefully accentuates the shoulder line.
A dramatic print expands along the waistline,
accentuating the silhouette,
while exuding a stunning brilliance and nobility.
Avoir de la classe
Ordinary stability crumbles away,
The moment has come to redefine the inner refuge of the self.
Stand against the collapse, spread the wings of art,continue the journey of the soul.
Eventually, your heartfelt cries will resonate throughout the universe.

About the resale notice
Customers with email addresses will be notified
by email when this item is available again.