- Collection -
Ennui OP
アンニュイ
Koitukihime ✕ Juliette et Justine
collaboration.
Sold Out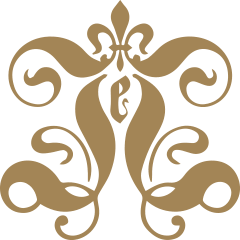 Koitukihime ✕ Juliette et Justine collaboration.
A unique and fabulous dream dress.

printing with the dolls of Koitukihime,
a creative doll artist.
On Juliette et Justine's world.
Détail
The square neckline created a clean look.
Can also be worn with gorgeous shirts and accessories
Creating a diverse range of looks and designs.
The sleeves spread like the wings of a butterfly.
Fluttering as you walk.
Elegant and comfortable.
Les fringues
Beautiful, dignified-looking dolls and a slightly dark fairy-tale world.
It helps you create an elegant, mature lady's look,
while inviting you into the world of fairy tales.
Style
The back is a plain design without printing,
which adds a touch of subdued elegance to the dress.
Depending on the color you chose,
You can create a variety of matching styles.
A belt tied around the waist
creates an elegant shape.
Avoir de la classe
Song of Solomon
Quae est ista quae progreditur,
quasi aurora consurgens,
pulchra ut luna, electa ut sol,
terribilis ut castrorum acies ordinata ?
About the resale notice
Customers with email addresses will be notified
by email when this item is available again.