- Collection -
Gabriel
ガブリエル
Koitukihime✕ Juliette et Justine's
collaboration.
Sold Out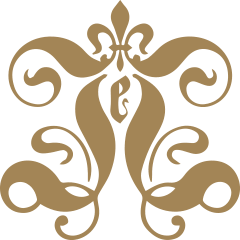 Koitukihime✕ Juliette et Justine's collaboration.
A unique dress full of fantasy.
printing with the dolls of Koitukihime, a creative doll artist.
On Juliette et Justine's world.
By realistically expressing the expression of the doll's eyes,
the fine texture of her skin, and even each strand of her hair,
we have created a dress that is enchantingly romantic,
but with a touch of misteliness that will not let go of your eyes,
creating an endlessly fantastic doll world.
Once you have become a doll in this dress,
you can experience beautiful art. How about a visit to a museum?
The base of the entire dress is a pale antique pink covered
with a delicate lace print.
The front features the doll of Princess Koigetsu,
surrounded by motifs such as swans, angels, and crosses,
while the antique books placed on the back skirt are supported by angels...
The antique books in the back skirt are supported by angels.
The pearls and crucifix print on the chest are elegant points
that can be worn with non-accessories,
but they can also be worn with pearls and crosses,
or with a classic cameo ribbon choker.
The sleeves with ribbons on both shoulders can be removed.
The silhouette is simple so that the beautiful print can be seen to its fullest.
The sleeves softly cover your shoulders and arms,
and make you look slender from elbows to fingertips.
If you remove the sleeves, you can easily enjoy wearing it as a layered corset.
About the resale notice
Customers with email addresses will be notified
by email when this item is available again.