- Flash Sale -
Isabel de Borbon Jupe
イザベル デ ボルボン ジュップ
Sold Out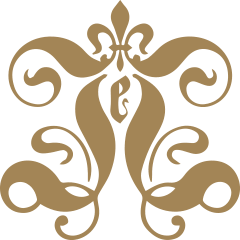 The skirt is voluminous,
with a wide hem that seems to rise out of a black background,
responding to the presence of the portrait.
The beautiful woman with a piercing gaze is Isabel de Borbón,
the first queen of King Felipe IV of Spain, and it was painted around 1630,
The lavish Brussels lace on the large ruff at the neck accentuates the queen's dark eyes.
Even the royal family's extravagant dresses of precious stones
and pearls seem to be blurred in front of the eyes of the noble queen...
Feel the joy of wearing a noble aura.
Detail
This dress has a dressy silhouette with a large box britz and nylon sheer
that brings out the queen's beautiful expression.
Layered with a chiffon petticoat,
the volume and coloring change the atmosphere dramatically.
It can be worn with a pearl necklace and corset for a noble look,
or with a blouse and cardigan for a slightly dressed-down look.
- From Designer -
My first encounter with Isabel de Borbón was a portrait of her riding a horse.
I was attracted by her dignified and beautiful figure.
If you want to create a classic look, you can wear a high-necked lace blouse!
According to the season, You can use different material
such as chiffon to match with this skirt
,or wearing a velveteen corsets, or even a simple knit.
Such a elegant and easy to wear dress is a must-have item for this autumn.
Official site renewal commemoration
About the special set
As a site renewal commemorative period
We will sell it as a set with socks recommended by JeJ staff.
The selling price will be the dress price + 3,500 yen (excluding tax).
About the resale notice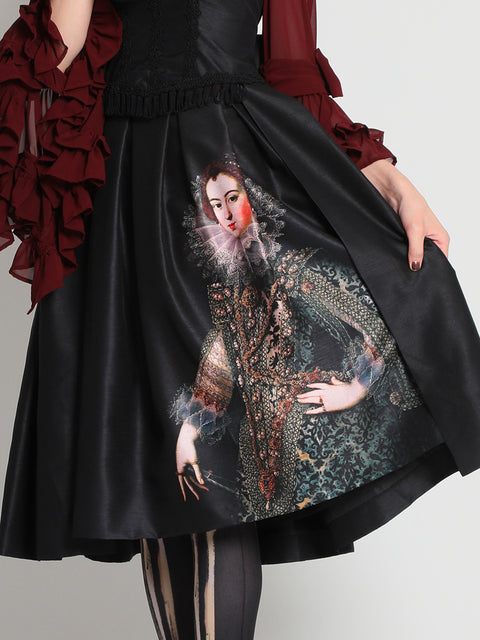 Customers with email addresses will be notified
by email when this item is available again.