- Flash Sale -
Jupe de la dame et fleurs (Skirt)
A romantic skirt that expresses love
Sold Out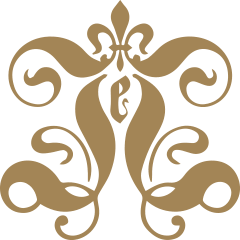 A sweet moment filled with happiness
We are surrounded by countless roses
As if they were blessing us
Oh...
If only time like this could go on forever
How happy I'd be
Even if time stops
It doesn't matter ...
The scent of roses
Links us to the world of love...
This sweet and wonderful love
May the happy days last forever...
Detail
A romantic skirt that expresses love,
printed with the work of painter Fragonard.
This is an original print of "The Lover Crowned",
one of the works that expresses the world of "love" by Jean-Honoré Fragonard,
a French painter who represented the Rococo period of the 18th century.
A beautiful young woman holding up
a wreath crown to a man symbolizes the maturity of their love.
The roses gently wrap around the crown, as if to bless the couple on their love.
The tulle frills on the back are also a highlight.
This is a chic and classic skirt
with just the right amount of sweetness for adults.
サイトリニューアル記念
特別セットについて
サイトリニューアル記念期間として
JeJスタッフおすすめコーディネートしたソックスとのセット販売を行います。
販売価格はドレスの本体価格+3,500円(税別)となります。
About the resale notice
Customers with email addresses will be notified
by email when this item is available again.