- Poupée -
Les Couloirs du temps
レ・クルワール デュ タン
A Dream Dress that Brings Infinite Happiness
Sold Out
A cozy space, a magical world of harmony.
Like an Eternal Flowing Hourglass,
Capturing Sweet Happiness and Beauty in Your Heart.
Détail
Beyond the forest,
my own secret base where time stands still.
Cranberry jam and herbal tea, a moment of joy all to myself.
An ancient book telling tales of love, a unicorn sleeping on my lap,
a space of dreams and freedom.
This is my sanctuary,
A place of tranquility, a magical world of harmony.
Les fringues
Just like this,
Time flows like cascading sand,
Passing through infinite moments.
Style
A sandglass-shaped dress, layered with multiple chiffon ruffles,
Creating an elegant and understated sheen
while accentuating the waist.
The back design features a classical bustle style,
The skirt spreads beautifully with the help of a pannier.
Avoir de la classe
With your rich imagination,
You can weave countless untold fairy tales.
Stay here, Find peace in the magic of harmony,
May you bask in the light of happiness and find even greater joy.
About the resale notice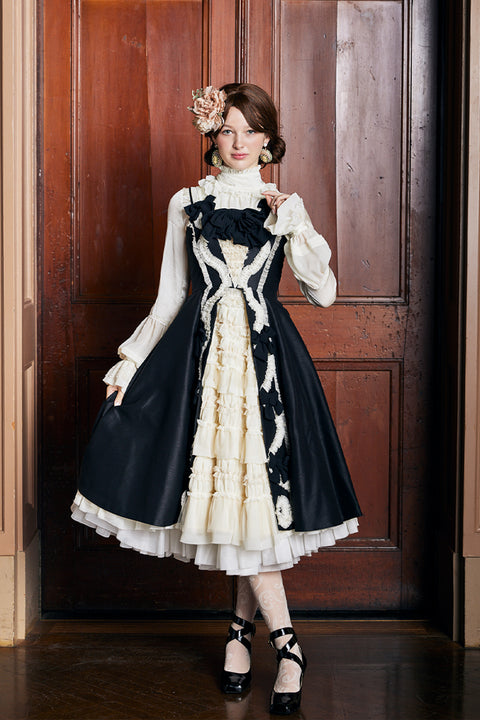 Customers with email addresses will be notified
by email when this item is available again.