- Collection -
L'esprit de la rose
レスプリ ドゥ ラ ローズ
Corsets that show the beauty of a woman's curves.
Sold Out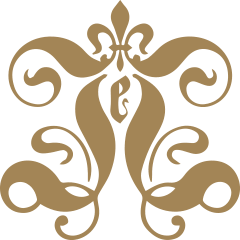 Corset like a dancing rose fairy
Fall in love with your natural curvaceous beauty.
Détail
L'esprit de la rose,
A corset reminiscent of the spirit of the rose, dancing bewitchingly.
Scalloped roses lace and chiffon frillson on the bust,
and lustrous pearl buttons,
luxuriously decorated on the corset,
speaks of the luminosity of a lady.
The pintucks on the inside,
and the elasticated gathers on the back provide a comfortable support.
Elasticated gathers and woven ribbons at the back,
easy to adjust and adapt to all body shapes.
Les fringues
The material of Chirimen Crepe
gives an elegant texture with its unique unevenness.
The graceful chiffon drape, reminding of a classical dress,
gently decorates the waist.
The lace running like a bone
further accentuates the curves of the waist.
Style
Royal black: Noir,
Bathed in the full splendor of the moon and the stars.
Like a black rose,
Cold and noble.
Red of passion: Rose.
Like a red rose in full bloom,
It speaks of the passion of love.
Avoir de la classe
It maximizes the beauty of a woman's curves.
Makes you realize your true beauty and
Fall in love with yourself.
A supremely elegant piece of jewelry.
About the resale notice
Customers with email addresses will be notified
by email when this item is available again.