- Collection -
Mémoires à la fenêtre
メモワール・ア・ラ・ファノート
The new charm bestows upon you through the magic of history and art.
Sold Out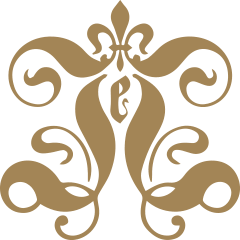 This luxurious piece celebrates timeless beauty,
adorning special moments as the protagonist of the story.
Détail
A lithograph from 150 years ago depicting a noble lady's chamber.
The elegant drapes on the curtains ,
dance with the play of beautiful light and shadow.
The flowers and animals painted on the silk wallpaper are outlined in light,
weaves a magical space filled with history and art.
Les fringues
"Le Garde-meuble"recorded the magnificent French style of the late 19th century,
by printing the paintings of furniture, wallpaper, and interior decor,
seamlessly connecting history and fashion.
By intersecting the brilliance of the past ,this dress will create the moment ,
you shine as the noble protagonist of a captivating story.
Style
Delicate braided embellishments and glittering lame tulle ,
represent the shimmer of silk and satin used in interior decor.
The elegant and refined chiffon fabric's print, when layered with a blouse,
adds an even more luxurious impression.
Avoir de la classe
Confidence radiating from within, an upright posture,
The brilliance of beauty will descend upon you
at the moment you put on this dress.
As naturally elegant as breathing, as pure as a lily, In this way,
The new charm bestows upon you through the magic of history and art.
Enjoy this special dress that radiates unique intellectual charm.
About the resale notice
Customers with email addresses will be notified
by email when this item is available again.