- Collection -
-Parapluies de Chouchou la Marche (Umbrella)-
パラプリュイ ドゥ シュシュ ラ マルシュ
A pagoda umbrella printed with the story of charming cats.
End of sale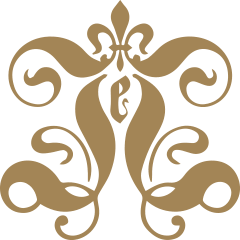 "Chouchou la Marche" means "Go! Go! Cat! "
The unique and cute cats are marching in a line.
A lady cat dressed up, a gentleman cat in a hat and vest, and a kitten holding a flower....
They are all excited with their whimsical eyes and light footsteps.
Is the party starting soon?
I can almost hear the rhythmic background music!
It is available in two colors, the elegant blue guede with a deep blue gradation and the warm rouge cerise,
reminiscent of a brick fireplace.