- Collection -
Ténèbres Robe
テネブル ローブ
Copperplate engraver・Yukiko Hayashi✕Juliette et Justine
Collaboration
End of sale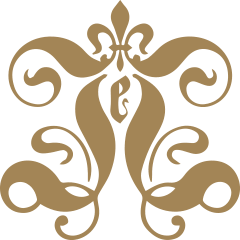 A collaboration with Copperplate engraver Yukiko Hayashi.
With its delicate and elegant lines and female figures,
to create a bizarre and romantic world.

The oldest copperplate engraving technique in Europe: 'engraving'.
A collaboration with Yukiko Hayashi,
with its delicate touch and bewitching female figures,
Together, let`s "gently descend into the bright abyss".
Détail
Painted with a delicate touch,
A bewitching etching work of art,
printed on the gorgeous robe.
Beautifully collaged with vintage-style framed decoration,
to give you a noble and elegant impression.
Les fringues
Available in two gorgeous colors.
Purple-toned Ecru,
showing the figures from the paintings,
creating a light and airy impression.
Lavender-grey based Black,
The print is also monochrome.
gives the impression of an intelligent and elegant lady.
Style
With a square neck design.
Makes the décolleté more feminine and attractive.
The intricate ruffles and delicate lace,
Make the whole dress shape softer and richer.
The fluffy sleeves and ribbon belt on the side add elegance.
Coordinate with the black pointe, corsage ,
or the colorful petticoat,
you can enjoy an even more dressy and glamorous coordination.
Avoir de la classe
They are created with delicate and graceful lines,
Living in a dreamlike world surrounded by large roses.
Where their soft eyes were looking,
no one can ever tell
They are"The trembling of Psyche`s wings".
We can only catch a glimpse of their beauty,
in the lingering charm of that breeze,
Then together, we will "gently descend into the bright abyss".
About the resale notice
Customers with email addresses will be notified
by email when this item is available again.